Exhibitions We Attended
Exhibition 2016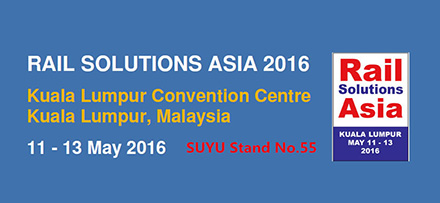 Exhibition 2015

Exhibition 2014
Exhibition 2013
Exhibition 2012
Exhibition 2011
Main Products
Rail Fish Plate We deal in all types of fish plate, also known as joint bar, splice bar and angle bar. We have in-house rolling ...
Fish BoltFish bolt are used for splice bar connections and SUYU can supply a range of fish bolts manufactured ...
Rail Clips We are extremely capable of producing elastic rail clip for any type of toe load and axle load requirements ...